Belt Types & Materials Explained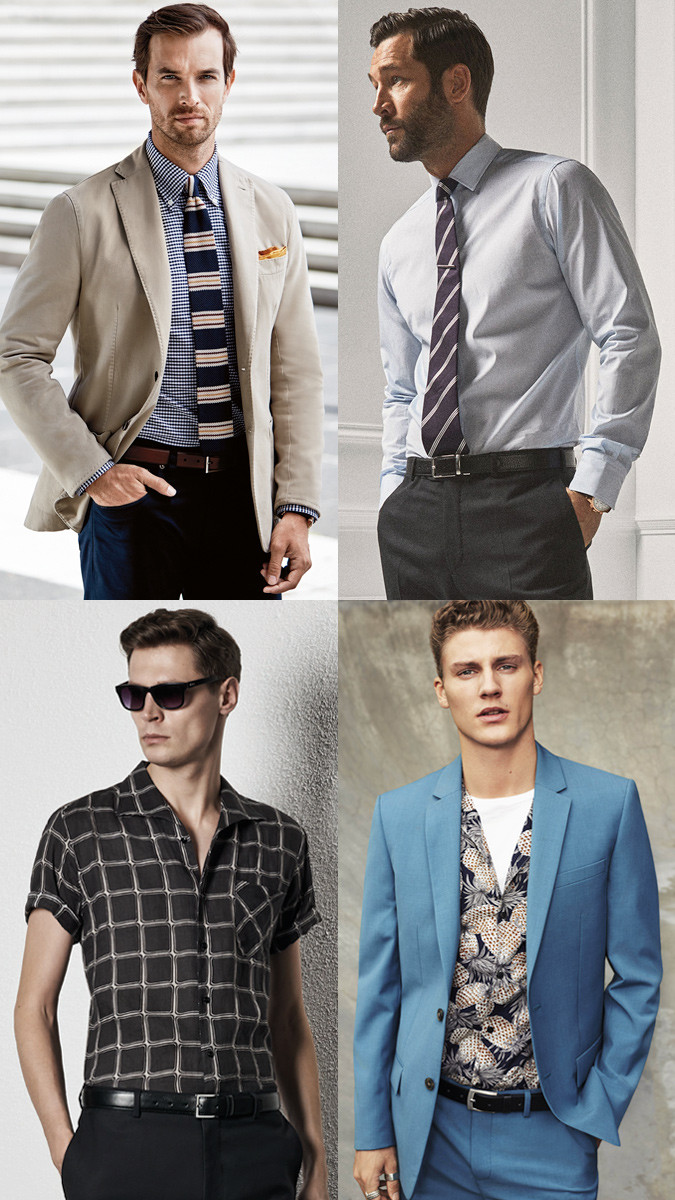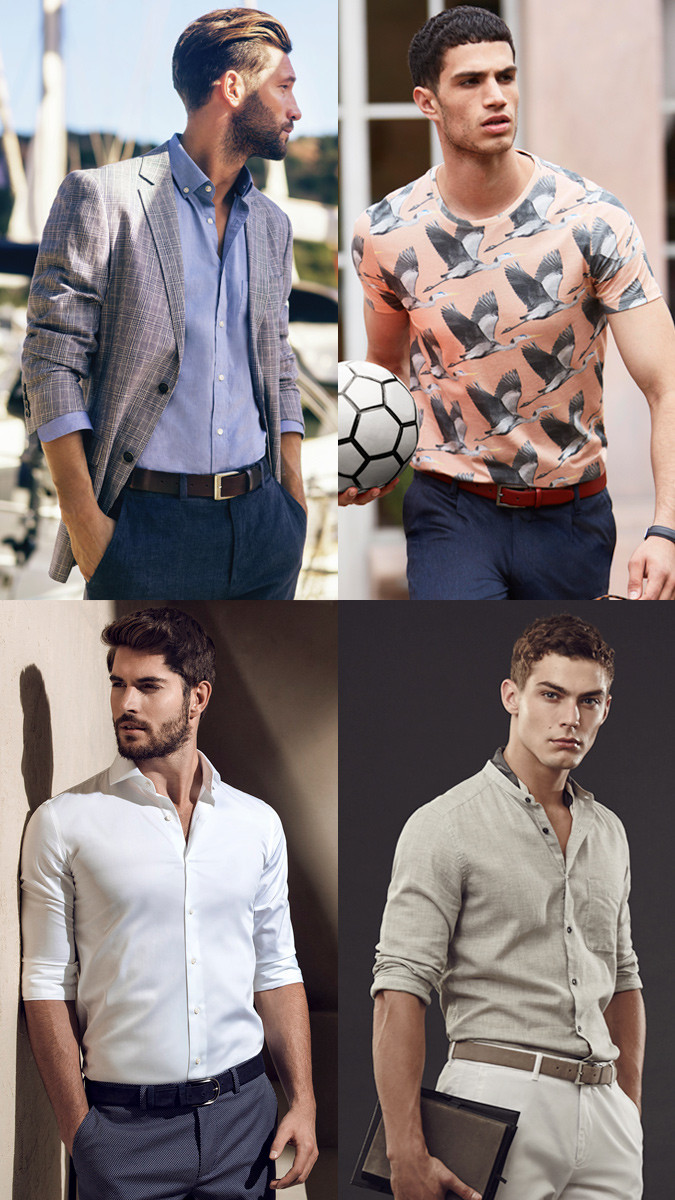 Belts are a whole lot of fun to play around with —especially the kind you can deconstruct and reconstruct to suit different outfits and occasions.
What's more, pants with belt loops look naked without them.
Buckle up for a fast ride through everything you need to know about these classic masculine accessories.
Today let us talk about the belt material.

Strap Materials
Cow And Calf
Cowhide is the most common leather used for belts, and comes in a few variations:
Full grain leather is the best looking and most hardwearing, while calfskin is the softest and most supple. The highest quality formal belts will be full grain calfskin.
Braided leather is used with a frame-style buckle to make very adjustable belts: you can put the prong in any hole in the braid. Multicolored braided leather is a casual summer look, while monochrome braided leather is too casual for a suit but good with a sports jacket.
ooled leather is decorated by "tooling", a stamping process that leaves patterns on the leather, which are often then stained to make them stand out. Tooled belts work well with simple outfits, such as a pair of jeans and a basic button-down shirt.
Suede is also often used for casual belts. It's less durable than full grain leather, but usually has a full grain leather backing for extra strength.
Exotic Leathers
Ostrich, lizard, crocodile, and alligator are all technically casual, but can work as formal in a dark color.
Ostrich belts are a bold look, dotted with pockmarks from the feathers –imagine the biggest, most stylish plucked chicken you've ever seen. They tend to fetch a high price.
Lizard, and especially crocodile and alligator belts, are even more upscale and have a subtler pattern and texture.
#2. Other Materials
Leather-backed ribbon is a casual material that allows you to stand out with bright colors and bold motifs, and is usually paired with a frame buckle. Leatherback ribbon belts go perfectly with sailing, golf, and boat shoes.
Canvas as a belt material has a military origin. It's used for functional rather than decorative belts, and usually goes with a box buckle.
Webbing is another functional material, good for outdoor pursuits. It can be found in fun colors and patterns, and most often comes with a D ring buckle.
Rope belts are mostly a women's fashion, but worn by men in nautical circles. Often fastened with a knot and loop rather than a buckle, they're a bit preppy but durable and easy to clean, and can take a soaking better than leather.
Vinyl is cheap, often colorful, bold and alternative. Vinyl belts are a young man's style and can look tacky on older men.
Faux leather is made with polyurethane on a fabric backing. It's durable and low-maintenance, and the best faux leathers look realistic, although they don't develop the same patina as real leather. On the other hand, cheap fake leather looks cheap and fake.

Our sales team will assist you.
Tel:

86-15558031580
Email:
WhatsApp:
Skype: