Full Grain leather

The strongest and most durable part of the hide of an animal is just below the hair. The grain pattern in this part of the hide is very tight, and the leather made from here is called "full-grain" leather. Full-grain leather is the strongest and most durable leather. Additionally, since the grain is so tight, it resists moisture very well. Over time, full-grain leather will look nicer and nicer and develop a patina from being handled.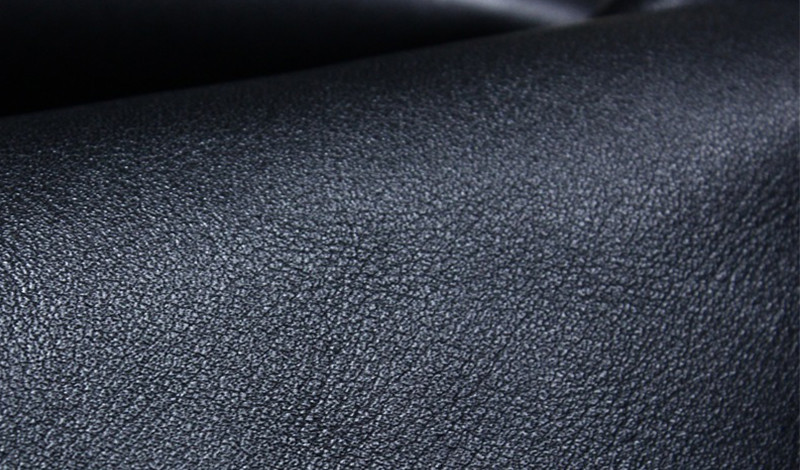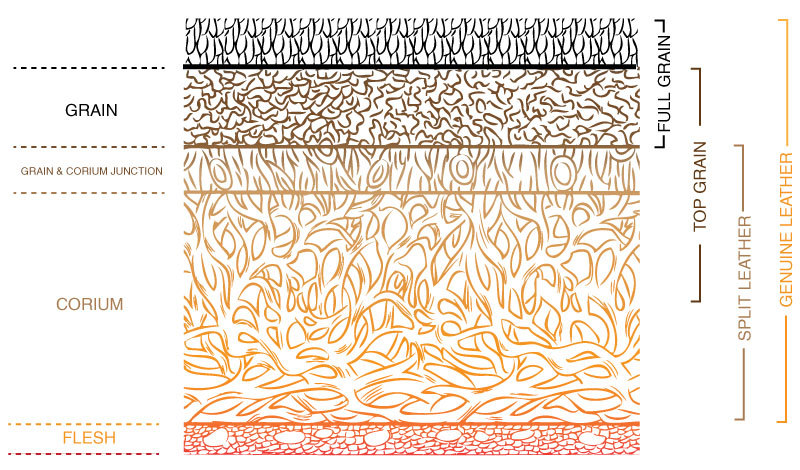 QUALITY & COST

Full grain leather is the highest quality grade of leather money can buy. It comes from the top layer of the hide and includes all of the natural grain. It is more expensive for manufacturers to buy and more difficult for them to work with. This is reflected in the cost to the consumer.
APPEARANCE & DURABILITY

The natural surface of full grain leather is unique - it tells a story and reveals natural imperfections, marks, and even light brands in the surface. Full grain leather is extremely strong and durable, as the natural grain contains the strongest fibers in the hide. While strong and durable, full grain leather remains extremely breathable, resulting in less moisture from prolonged contact.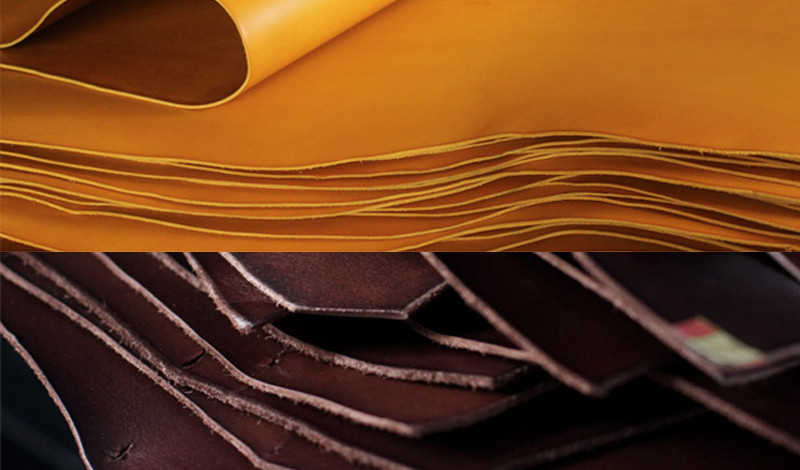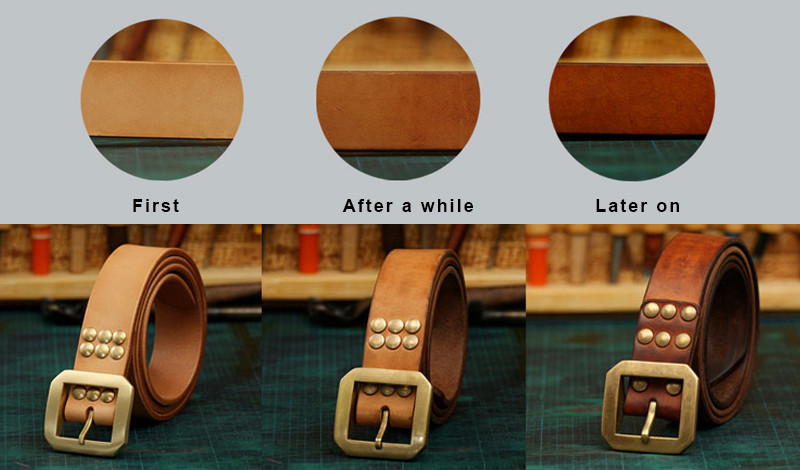 AGING & CHARACTER

As full grain leather ages, rather than wearing out, it burnishes and beautifies, developing a much sought-after patina and unique character that cannot be easily duplicated. Truly, the more you use it, the better it looks and feels.
OCCASION
Full grain leather is constantly being used in leather belts.
You can have all your imagination come true with our professional design and produce team.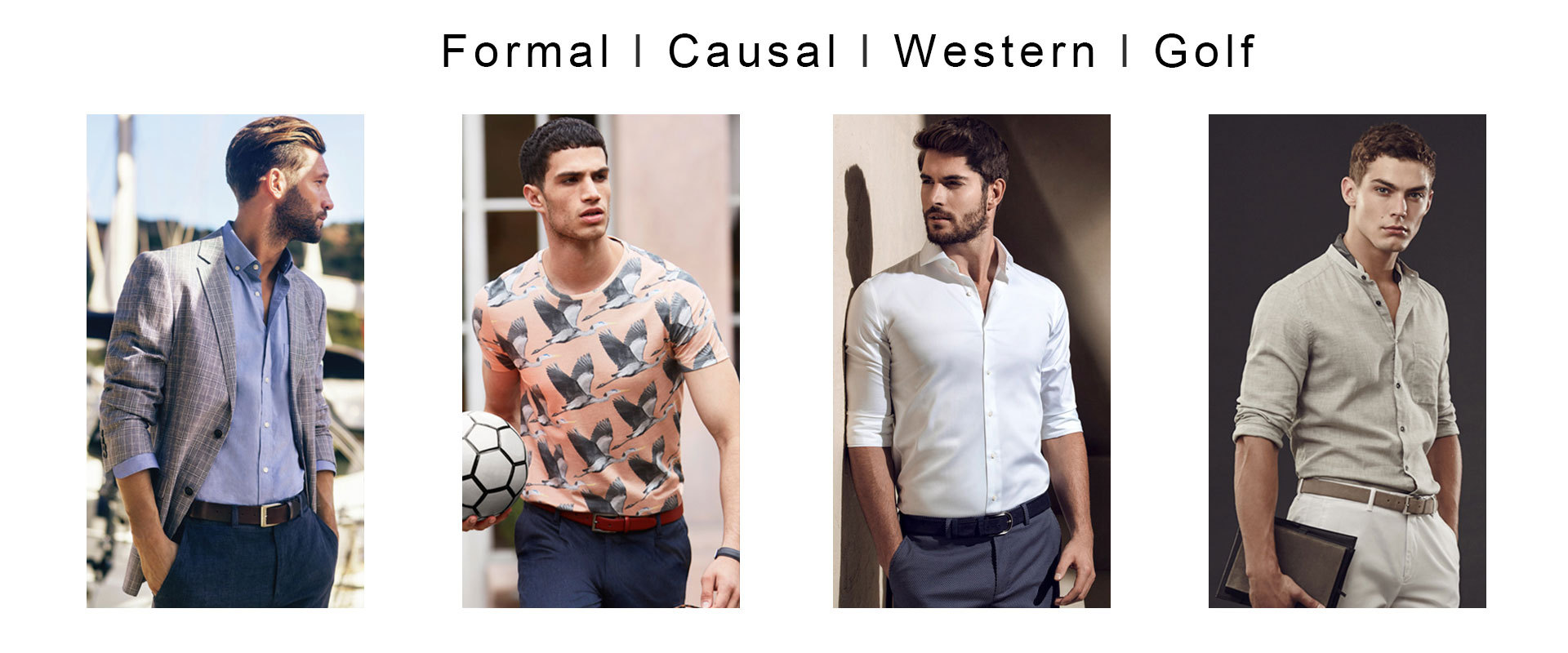 OCCASION
Full Grain leather belts comes with all different buckles and patterns. You can always find a belt you want in our belt gallery. We have over 500 different belts that you can admire. If not, feel free to contract us for any customized belts. We promise that all your needs can be matched with us.
Automatic/Ratchet Buckle Belt More>>

Our sales team will assist you.