Custom Belts From Hongmioo
Custom Belts From Hongmioo
Hongmioo Belts loves our clients. We appreciate being able to provide you with the highest quality and strongest belts on the market. A lot of the products that you currently see are from your suggestions. When we started our company in 2014, we wanted to make the best belts for you. We wanted to create a belt that you would fall in love with and actually use, that would serve your every need, from work uses and recreational uses to everyday uses. Our mission was to create a belt that never fails, and we believe through our partnership with cobra buckles, our superior ply threads, and our top-notch aesthetics that we've succeeded.
Hongmioo also cares about the fact that our belts can be used for your lifestyle. Whether you are in the military, police, firefighter, construction industry, teacher, caregiver, and more, Hongmioo conforms to your lifestyle. Our gun belts continue to be extremely popular, as do our tactical duty belts and airport-friendly belts. While we want others to notice your belt, we don't want you to notice it to the point it distracts you. From traveling and adventuring to staying home and relaxing or going for a night out on the town,Honmgioo never fails.
In our mission to create the best belt for you, we wanted to let you know that we now create custom belts, meaning that you can customize the color and the style, from our D-ring belts to our gun belts and more. Below, we'll review some of the cool custom belts you can create. Visit us online, and browse our amazing custom belts today!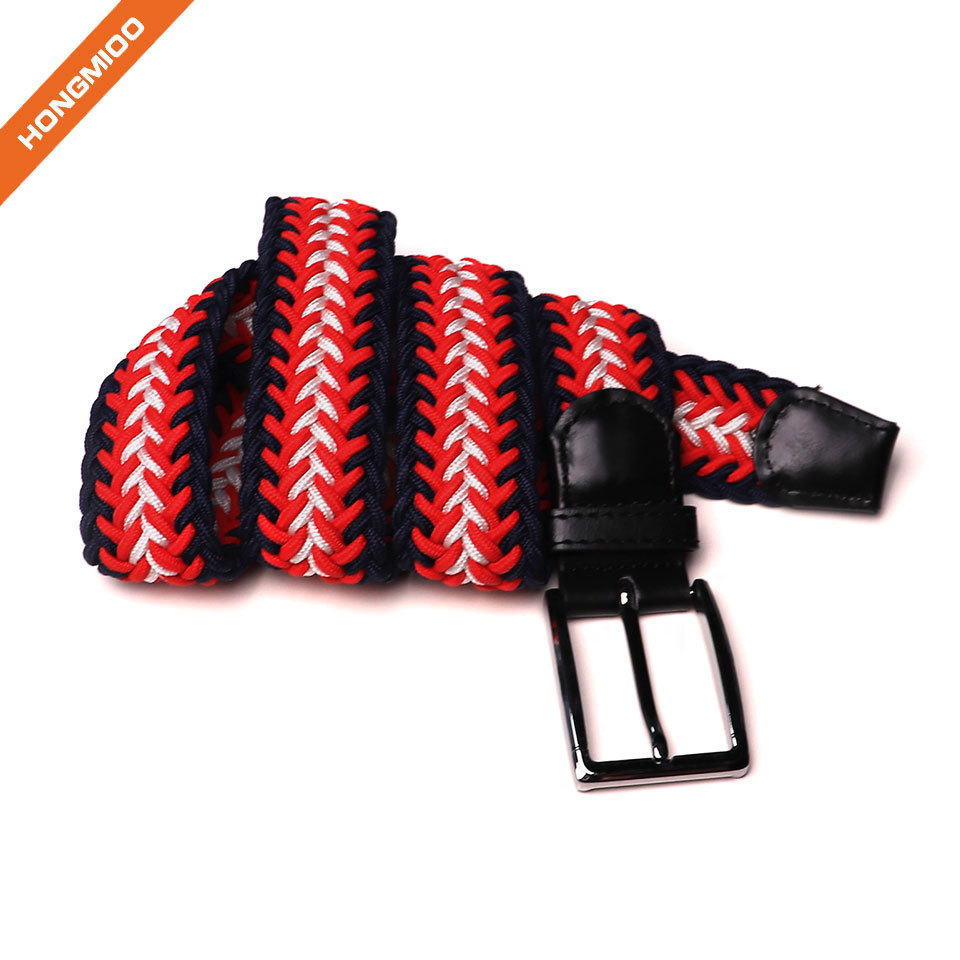 As you know, Hongmioo makes the best ladies' belts, TSA-compliant belts, men's leather belts, work belts, and fashion belts. All of our belts can be customized to your specifications. You can choose the best quality material and select your favorite color. Then make a belt design for your own brands With Hongmioo, you can show your love of design in an easy, simple way that many will take note of.Hongmioo is known for our amazing customer service and Quality Control. Normally, you can feedback to us that is in like-new condition after you ordered belt from Hongmioo .if you are unhappy with it
for

any reason.We will take measures to deal with it. Thus, we encourage you to measure carefully and reach out to us with any questions you may have before ordering. We can help you with any specific concerns you may have, such as with sizing. Our ultimate goal is that you are 100% satisfied with your belt, so don
'
t ever hesitate to ask us anything!
WHY CHOOSE HONGMIOO FOR ALL OF YOUR NEEDS
What do you want in a belt? For most people, they want function and style. Most people also want a belt they can accessorize.
Simply put, Hongmioo are the strongest belts. With belt designer and buckle factory.our belts range from 2,000 to 11,000 pounds of tensile strength. When we say that our cool belts can double as survival gear, we mean it! From cordage to being used as a tow strap when pulling your truck out of the mud, Hongmioo are designed to hold up your pants and be used when needed.
Hongmioo are also amazingly elegant in their design, which gives them a classic look that can complement any look, from formal to casual. We offer leather belts as well, in addition to our sturdy ply nylon threads. Leather looks good with any outfit and can dress up your casual jeans for your more formal affairs. We also wanted the ability to have our belts in any color, which the nylon threads are perfect for. Now, with our COBRA® Belt Buckles available in any color, you can have a unique belt all your own.
Many people say one of their favorite aspects of casual belt is the lack of holes. There is no more fiddling around with trying to get the right belt fit, and the fact that the belt is not broken up by holes gives the belt a more professional look.
Find out why so many people choose Hongmioo. Browse all of our cool belts today!