Resistance Exercise Bands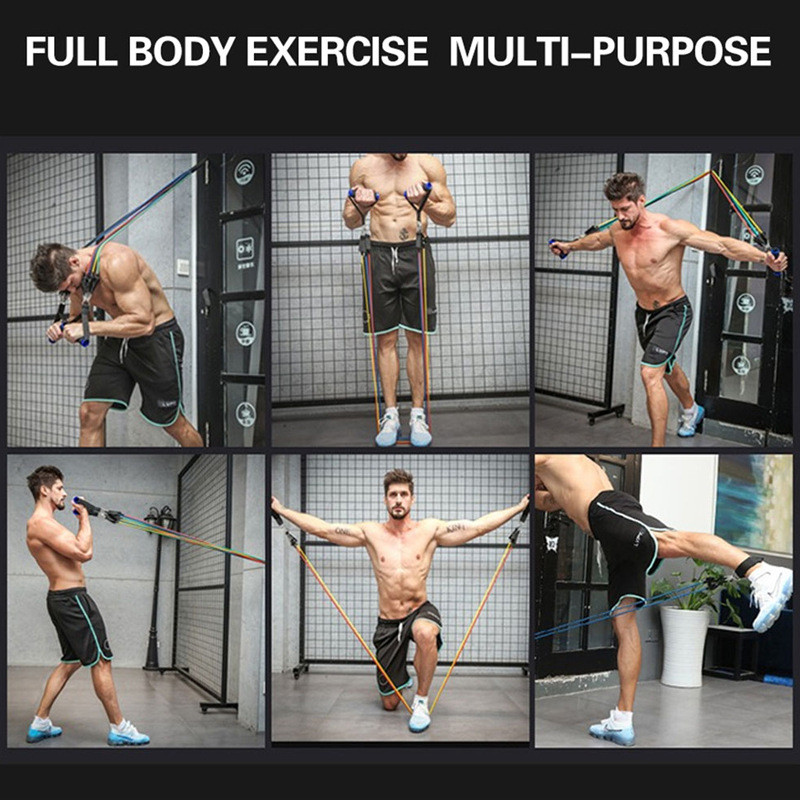 MULTIFUNCTION & PORTABLE: Our bands can apply to different types exercise.Perfect for toning your arms,shoulders, chest, glutes, legs etc. Also comes with convenient travel pouch.You can also take your bands to Gym, Office, and even workout on vacation!
DIFFERENT COLOR ADJUSTABLE RESISTANCE BANDS: Yellow (10 lbs.), Green(15lbs), Red (20 lbs.), Purple(25lbs), Black (30 lbs.), Black (40 lbs.), Red(50 lbs.).All exercise bands are 48" in length, and can be used alone stacked in any combination to a maximum equivalent of 150 lbs.