Different Styles of Belts for Men
Different Styles of Belts for Men
Belts are the most common and essential accessory that can be found in a man's wardrobe. Aside from holding up their pants, belts also are part of their style. Wearing a belt makes them more professional looking. Other than wearing it with their business attire, they also wear belts with jeans and shorts. It seems that as long as the clothing has belt loops, a belt should be worn with it. However, men should also learn about the different styles of belts so they will be able to know which styles will match their outfits. To have an idea, here are some of the different styles of belts for men.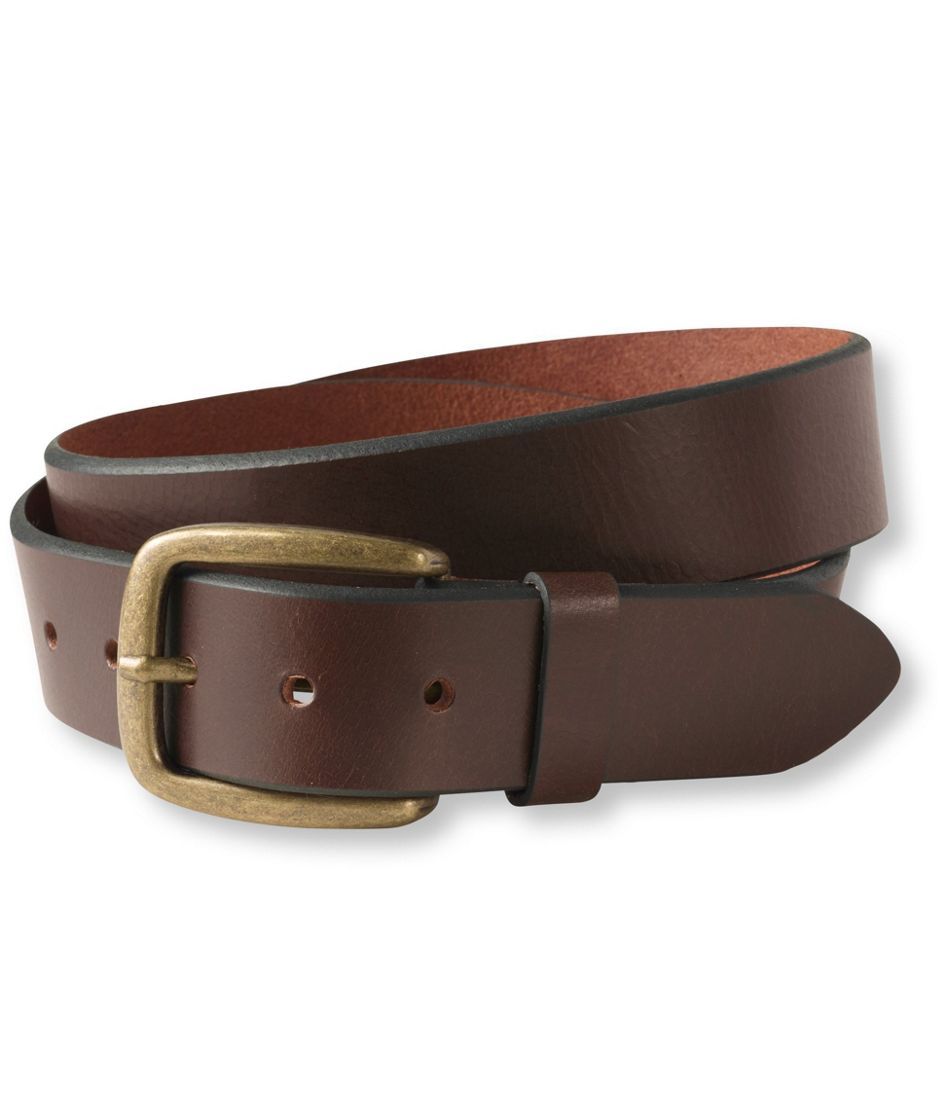 This is the most common style of belt and majority of men have them. They can be seen being worn with everything from school uniforms to very expensive suits. This is the smartest choice because black goes with any color of clothing. This belt can be worn every day, whether formal or casual. However while styling an outfit it should be made sure that the colour of a man's belt matches his shoes. Black belt on a formal outfit will only look good if it's paired with black shoes. Apart from that black is still considered the must-have in a man's wardrobe as it is a very versatile colour.

Men
'
s Dress Brown Leather Belt
The brown leather belt is another common colour belt that men wear with their business casual and suit pants. Though it's can be a bit harder to match than black, you can wear it easily with gray, brown, and blue pants which are pretty standard colors. Just remember that the lighter the shade of the pants are, the lighter the shade of the brown belt should be as well. And again, the colour of the belt should match the colour of shoes.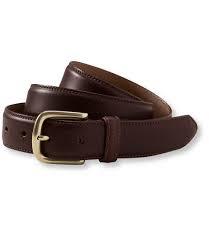 This belt is best worn with casual clothes like t-shirts and jeans. Casual leather belts are usually brown with various simple patterns. They are also wider than formal belts which adds up to the smart casual look. Most common type of casual belts are the ones with simple buckles. However, there are belts with heavy buckles with motifs and logos. The heavier ones look great if paired with a polo shirt and chinos. There are many colours in wider belts such as olive and pickle green or even some shades of blue as well. These belts are inspired by the creativity of designers. They may not be by any famous designer and hence will be available in a cheap price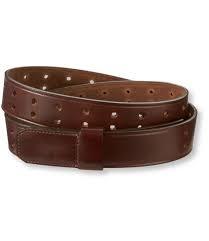 While this style belt isn't as popular today as the leather belt, it can provide a splash of style to the man's attire. The smooth suede adds a sophistication to overall outfit. Also, men who wear suedes are most likely more stylish than the ones who wear leather. The fact that suede doesn't shine makes it exclusive to only a handful of men, the ones who know how to put together an outfit. If it's your first time wearing a suede belt, search the web for ideas to pair a suede belt for the kind of event you are going to. The price of the suede can go really high depending on the label and quality but it's definitely a must-have for any fashion maven.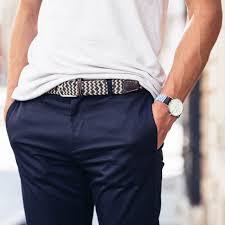 This kind of belt is a bit more fashionable than the basic leather belt and it's perfect to wear them with shorts or casual trousers. It also comes with a variety of colors. If you want a summer look, this belt is great especially when you choose lighter shades and combine it with the right color short or pant. Even if you're just wearing a basic t-shirt and loafers, this belt can make it look really stylish. For an overall perfect beach outfit, pair the belt with a light green shirt with leafy pattern and some cameo or khaki shorts. With that you can wear your aviators. The woven belt will pull this look together.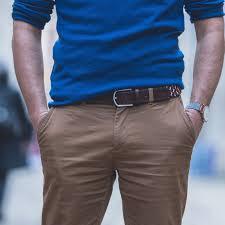 This is another style of belt that is best to wear with casual attires like shirt and jeans. They are stamped with tooled patterns which makes them have their own style. They are often paired with more country and western style outfits. Some of them also have interchangeable buckles to change up the style. So if you want to be more fashionable or heading to a country dance check this style out. Tooled belt is something that can add a highlight of your culture in your outfit because the patterns on the tooled belt can be floral, wired, weaved or embossed with colourful underlays.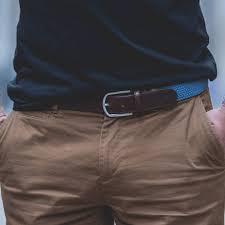 This belt comes with "D"shaped buckles. They are very functional and flexible as well. If you're into outdoor activities like hiking, this is the perfect belt for you. Just like the canvas belt, it is very easy to adjust as well.

This belt style is usually worn by boy scouts and in the military. It is a very simple belt that has a metal buckle. It is easy to adjust because it does not have any holes. You just have to pull it and lock the buckle once it fits you well enough.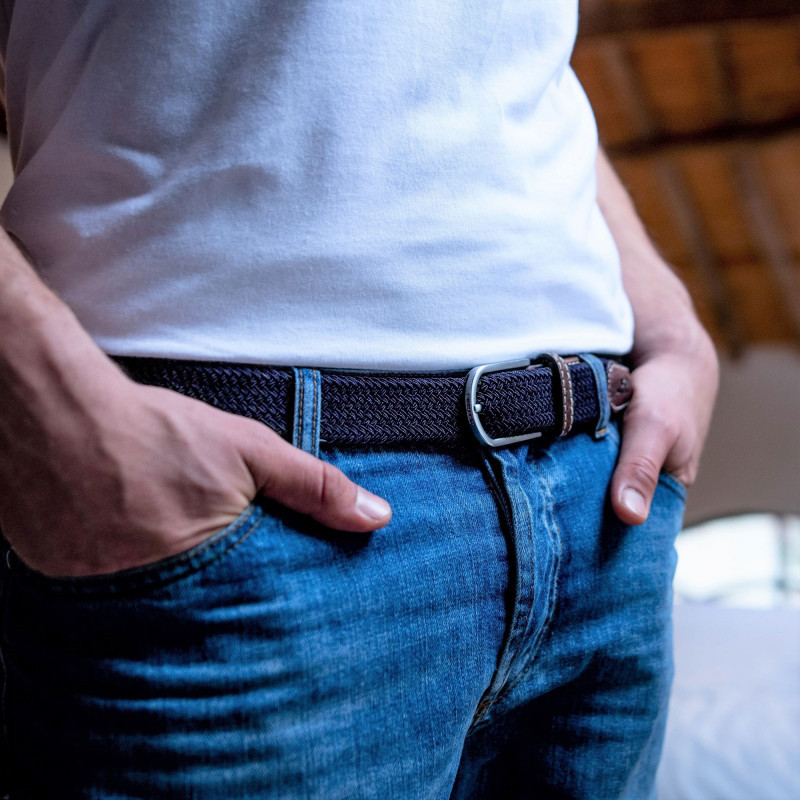 The slim belt, which is usually just 1 inch in width, is perfect to use with linen suits or chinos and polo shirts -the type of outfit you would wear when attending a summer wedding. They are more fashion forward but doesn't look too formal. They usually come in black and brown colors.

If you are looking for a reasonably priced leather belt you may check this one out. It is a casual leather belt that can be worn on jeans and khakis for daily wear. The belt is brown in colour and has the logo printed on it.
Wearing a belt is more than just having something to hold your pants up. It's not enough that you only have one leather belt for all occasions. It is an accessory that men should also invest on. Also, having formal and casual belts on hand will make it easier for you to style up your outfits every day.

Our sales team will assist you.