Best Performance Belts for Hiking and Camping
Best Performance Belts for Hiking and Camping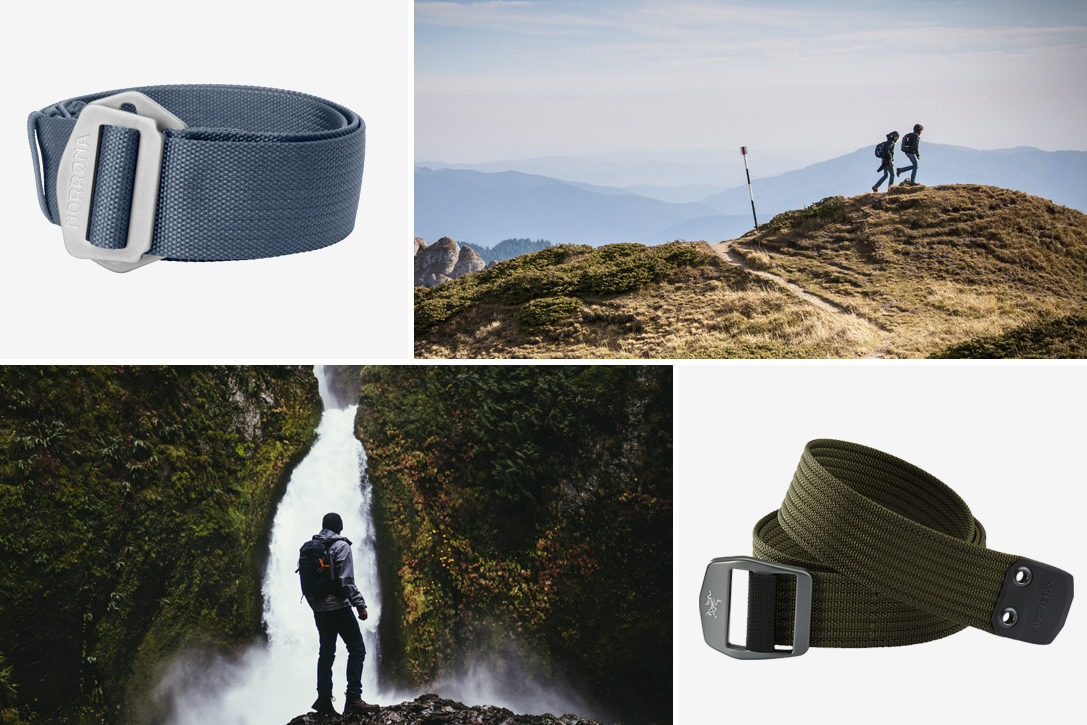 Unlike hiking boots, jackets and pants, belts have been a utilitarian piece of gear that are not given a lot of updates. This is because its task has been so simple -either it does its job or not. Belts are just made to be sturdy and functional (and most of the times, fashionable). But those who make performance belts for hiking and camping have a different take. They know how to create belts that does not only keep your pants up, but also provides dynamic support and comfort that doesn't hinder mobility. Performance belts isn't available everywhere, so in case going to a hiking gear shop or sports store is a hassle, the great thing is you can find and order them online.
1. Mountain Khakis Webbing Belt
One of the bestselling hiking belts, Mountain Khakis Webbing Belt is a super-tough belt made of 100% nylon. It features a tough buckle that has a strong, gripping teeth for a solid, non-slip hold even when doing vigorous activities. The stainless steel buckle is designed with a laser-etched logo, and can even be used as a bottle opener. The belt itself is quick-drying and stain-resistant. When it comes to its appearance, the belt is handsome-looking and comes in seven different colors.
This one's a low profile belt that fits most waists. Instead of going for nylon, Arcade opted for a full-stretch belt fabric with a unique side-release buckle design. The buckles aren't made of metal, making it easier to go through airport security. The DWR treatment in this belt ensures that it won't get soaked during the rain or snow. It's even machine washable, so you can just leave it in your pants while washing it.

3. Abl B19
Abl B19 is less stretchy compared to Arcade Adventure, but it isn't a rigid belt, making it great for hiking and any adventure sport. It's a hefty belt with a tall and thick webbing made of a custom woven performance fabric. The buckle is made of carbon-fiber reinforced polyamide and has a simple hook that threads into a loop at the other end of the webbing. Just set your belt length and the clasp can be attached or taken off the loop very easily. This one's also travel-friendly when riding an airplane, and secure enough to stay put whatever you do.
4.Conveyor Belt
Conveyor Belt is a heavy-duty, non-stretch nylon webbing belt that is thick and comfortable. It also comes with an aluminum, non-slip buckle with a low profile, . The belt comes in three sizes, and make sure you check the size appropriate for you because it has a plastic leader on the belt end that prevents you from cutting the belt to size (though its main purpose is a benefit: to prevent the belt from fraying). It's tough, durable and straightforward belt that is reliable when it comes to outdoor activities.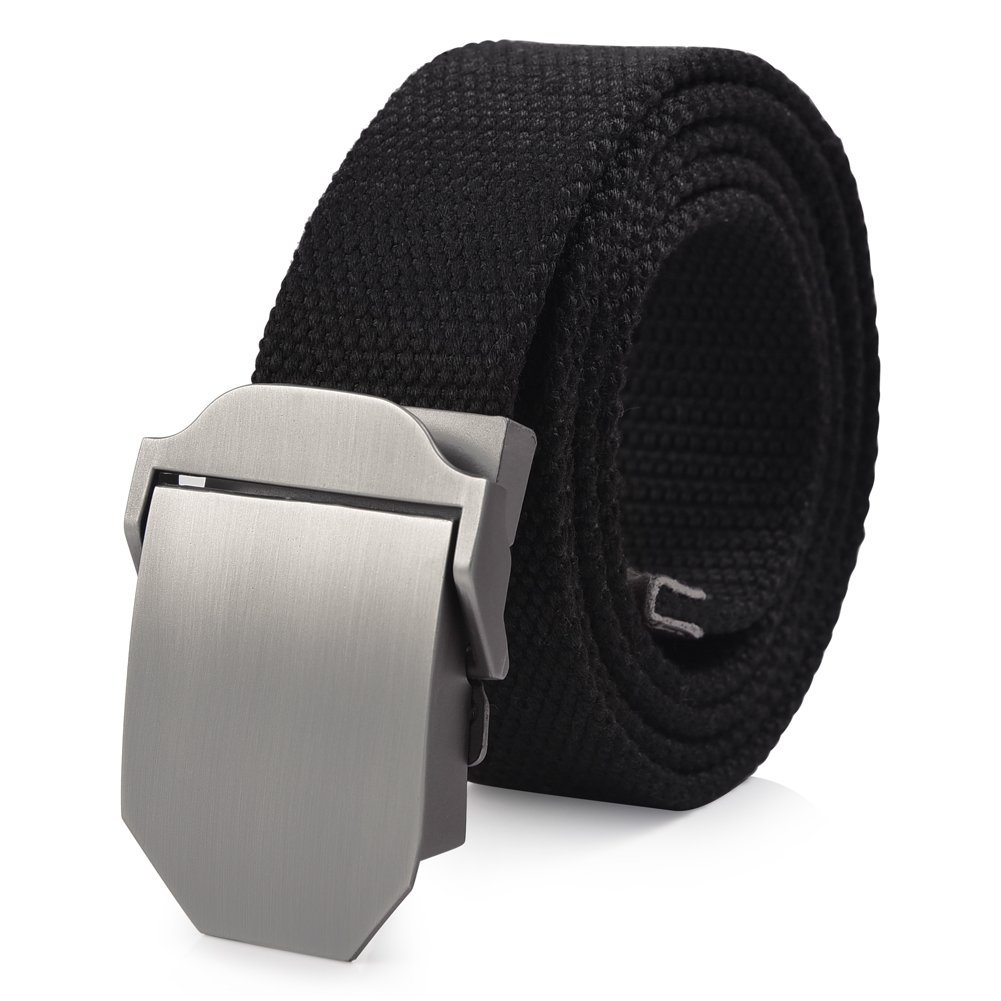 Made of 100% nylon webbing, this tactical belt can keep your pants secure, yet it can also be used for first aid, as a rope and other outdoor purposes that relates to survival. With that being said, you can be assured that 1.5-Inch Belt is a sturdy, rip-resistant and multi-purpose belt that is great for hiking. It's very light, so you won't notice that you're wearing a belt, and its non-metallic buckle allows for quick fastening and easier access through airport security. It comes in three colors and sizes ranging from small to 3XL.
Coming from a well-known maker of athletic gear, Men's Webbed Belt is a must-have hiking belt. It's made of webbed polyester that is stylish and very durable. The belt is extremely sturdy that you can even use it to tie firewood, carry multiple items and other survival activities during hiking and backpacking. The buckle can be also used as a bottle opener.

7.Wilderness Belt
Claiming itself as the ultimate wilderness belt, the Wilderness Belt is ideal for overland explorers, high-mileage hikers and ATV riders. You can count on it to keep your pants up, and also provide you emergency support when you need it. It's made of woven nylon that's worth 80+ feet of emergency 550 paracord that you can use to build a stretcher, fasten a tourniquet, make a shelter, attach a towline, secure a load and more. In addition to that, the titanium buckle is extremely strong and allergen-free.
8. Men's Tech Essential Web Belt
Men's Tech Essential Web Belt is a sturdy belt, yet highly comfortable as it is made of 100% cotton webbing. It's a resilient and reversible belt with adjustable closure. One size fits all with this belt, and it can even be machine-washed. To add to that, the back of the buckle can be used as a bottle opener.
9. Nylon Canvas Breathable Military Tactical Men Waist Belt
Nylon Canvas Breathable Military Tactical Men Waist Belt is a tough and durable belt that resists wear and looks new even after years of use. It's made of a thick nylon strap and high-quality plastic buckle. It's very lightweight, breathable and flexible, making it a perfect belt to wear during summer hikes. The belt is fully adjustable, and you can trim it to fit your size. The stylishness of this belt makes it worthy to be an all-around, everyday accessory.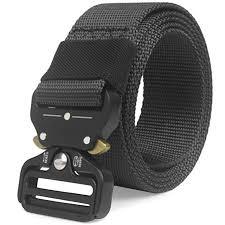 10. Cobra Quick Release Buckle Cobra Belt
Cobra Quick Release Buckle Cobra Belt has a nylon belt webbing that makes it strong and durable without sacrificing comfort even when doing strenuous activities. The buckle is made of 7075 aluminum, which is the same strong metal used in aerospace applications. Its unique buckle design makes it easy to fasten and click without effort. Plus, it's stylish and comes in 11 different colors.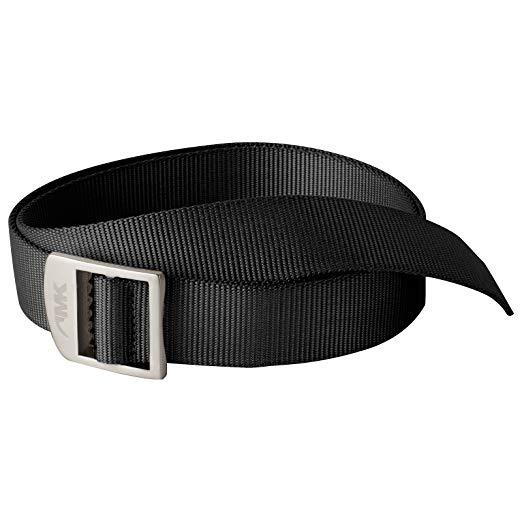 11. Web Belt Classic Series Golf Belt
While the name says it's a golf belt, this one's a great choice for hiking, too. The extraordinary thing about this belt is that its military-grade nylon made it so strong, giving it a breaking strength of 2,500 lbs. This makes this belt versatile and usable when it comes to emergency survival situations while you're on your outdoor adventure. Though it's strong, it's very lightweight and comfortable, and also highly adjustable. Plus, it's stylish, so it also looks well when paired with your casual or work clothes, or even suits.
12. Men's Military Tactical Web Belt
An extremely resilient belt, Men's Military Tactical Web Belt is a well-made, durable belt. It's made of 100% nylon webbing and a plastic YKK buckle. Since
it
'
s non-metallic, it
'
s geared for easy, faster clearance through a metal detector or airport security. It
'
s comfortable to wear and easily adjustable. You can even trim the belt length to a size you prefer.
We can accept customized all of kinds of outdoor belts,Any questions please contact sales06@hongmioo.com

Our sales team will assist you.