Ratchet belt resizing Instructions
• Find your waist size on the back of the belt, then cut 2" above your waist size.

• Lift the buckle lock on the underside of the buckle. (See images A and B)

STEP 3. SECURE BUCKLE TO BELT
• Slide the buckle onto the cut end of the belt. Secure by closing the buckle lock tab. (See images C, D, and E)
• Be sure that the underside of the buckle is on the same side as the number and the track.
NOTE: There may be some resistance when pushing the buckle lock tab closed. This is OK. Just push down until the tab is completely closed.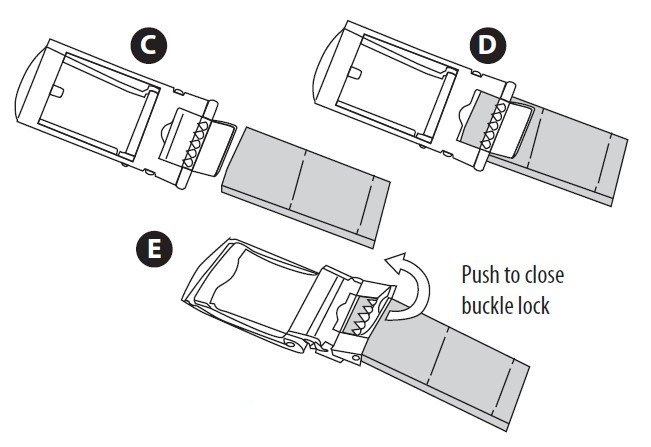 STEP 4. LIFT BUCKLE FRAME TO LOOSEN OR TIGHTEN
•To loosen or tighten lift the buckle frame then slide belt left or right.


Our sales team will assist you.