Most In Fashion Accessory--Suspenders
Most In Fashion Accessory--Suspenders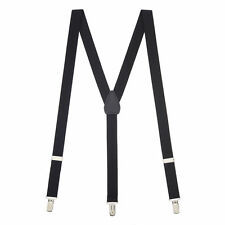 Suspenders or braces are fabric or leather straps worn over the shoulders to hold up trousers. The straps may be elasticated, either entirely or only at attachment ends, and most straps are of woven cloth forming an X or Y shape at the back. Suspenders are typically attached to trousers with clips or buttons using leather tabs at the ends.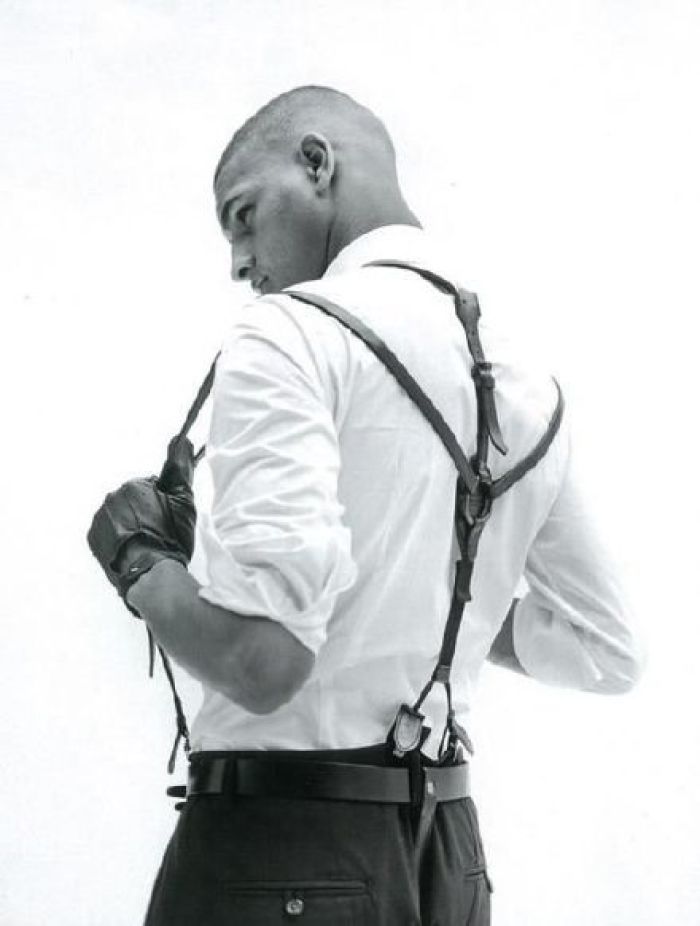 There have been several precursors to suspenders throughout the past 300 years, but modern suspenders were first popularised as "braces" in 1822 by a London haberdasher Albert Thurston.They were once almost universally worn, due to the high cut of mid-nineteenth and early twentieth century trousers that made a belt impractical. During the nineteenth century, suspenders were sometimes called galluses. Samuel Clemens, known for his work as the author Mark Twain, patented "Adjustable and Detachable Straps for Garments" (ADSG), becoming one of the first to receive a United States patent for suspenders in 1871. After losing popularity during World War I, when men became accustomed to uniform belts, suspenders were still regular attire throughout the 1920s. Because of their image as 'underwear', some men switched to belts during the 1930s as the vests (US/Canada) or waistcoats which had hidden suspenders became worn less often. This also signaled the switch in position of securing buttons from the outside of the waistband to the inside. Life magazine stated in 1938 that 60% of American men chose belts over suspenders. Though the return of fuller-cut trousers in the 1940s revived suspenders, they did not dominate over belts again to the same extent. However, in the UK they remained the norm to wear with suits and dress trousers.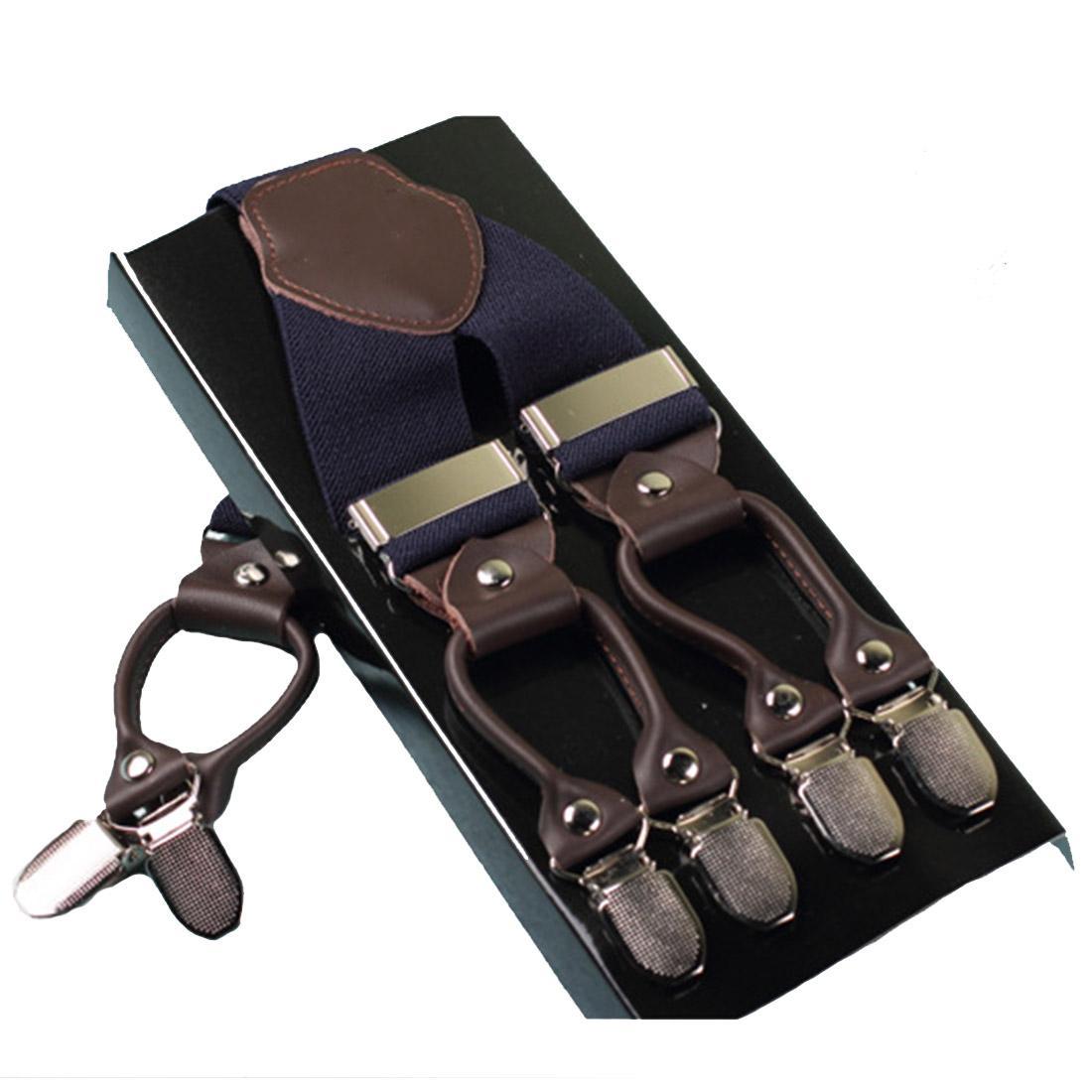 While suspenders have been in and out of fashion over the last century (alternating with belts in general preference), there has been a brief resurgence in interest, possibly due to the styles seen in films like Wall Street[citation needed]. Many business people, newscasters (such as Larry King in the United States) and professional such as lawyers also still wear suspenders.
Narrow, clip-on style suspenders are also a typical part of skinhead, and to a lesser extent, punk fashion. In skinhead and punk fashion, suspenders are typically between 3⁄4 and 1 inch (1.9 and 2.5 cm) in width.
Materials used for making suspenders have also changed over time, with newer additions such as rayon, a hard-wearing synthetic fiber, now offered. The traditional Woolen Boxcloth Suspenders remain available but are very costly, a style often worn by senior lawyers in London. Generally, a high quality rayon with elastic webbing is the fabric used to create suspenders, with silks webbing or tubed suiting cloths from mills such as Dugdale Bros of England also used.
Suspenders can be measured in a variety of different ways to ensure proper fitting. To accurately measure suspenders, first start by measuring from the back pant line, then cross over the opposite shoulder down to the front pant line. Add a few additional inches for adjustments when required.
If you want to know more please contact us freely: www.hongmioo.com